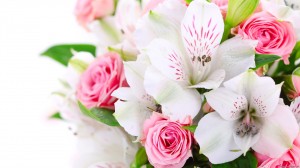 Finding the Best Deal on Wholesale Flowers
Wholesale flowers can't be bought just anywhere. You have to find a wholesaler that deals with individuals. Then, you have to find flowers that live up to your high quality standards. It's not always easy, but the time and effort you put into finding the best price on quality flowers will pay off exponentially in the long run.
Defining "High Quality" Wholesale Flowers
When on the lookout for high quality bulk flowers, you'll first want to make sure that the facility is refrigerated. Likewise, you'll want to ensure that plenty of options are available including wet pack and bouquets. That last thing you want is a limited selection, so a wide range of flower options is essential to getting the delivery that most closely matches your needs.
Ensuring Flower Freshness
When it comes to flowers in bulk, freshness is key. Wilted buds or soggy leaves do not make for a good shipment. Refrigerated facilities with proper packaging and express shipping make for wholesale fresh flower deliveries each and every time. Direct shipping from farms is also a good sign of freshness. Even one bad shipment is one too many, so make sure the company of your choice has a good track record.
Getting the Best Price on Wholesale Flowers
The very nature of buying flowers wholesale indicates a good price tag. However, you can still afford to shop around a bit for the best price possible. That means, comparing wholesale flowers companies in terms of quality and freshness, as well as delivery and shipment practices. Once you've selected a good number of wholesale flowers companies, start comparing their prices. Who offers the best deal? A good rule to follow is that it's fine to save money on your wholesale purchases so long as the lowered price does not reflect a downgrade in quality. As soon as a price cut on flowers results in a poorer quality product, you know it's time to aim a little bit higher.
Finding the best wholesale flowers deals is a great achievement, especially if you need a lot of floral arrangements and don't have a huge budget to work with. But it's important to remember quality is key. Without that, you might as well go without flowers altogether!